Based on recognition of TWS true direction of wireless Bluetooth headset, Dongguan xinliang Co.,ltd had took the lead in this field to carry on the layout, in each industry exhibition will display the latest research and development of TWS Bluetooth headset, Bluetooth headset niche and gradually began to TWS increased investment in research and development technology, equipment, capital investment and talent inside from outside recruit in areas such as integrated investment.
The release of Apple Air Pods in 2016 completely opened up the demand for TWS Bluetooth headset in the whole consumer market, and the era of TWS true wireless headset came.Despite the epidemic sweeping the world at the beginning of 2020, the whole economy and society have been greatly affected. We are still committed to science and technology, never forget our original intention, and never stop moving forward.we are actively expanding our foreign trade team and increase the development of the new products.Expanding overseas markets. It is time to know How is a TWS headset developed and produced, what tests will it go through in the manufacturing process, and what is a modern technology factory like?Let's check it out.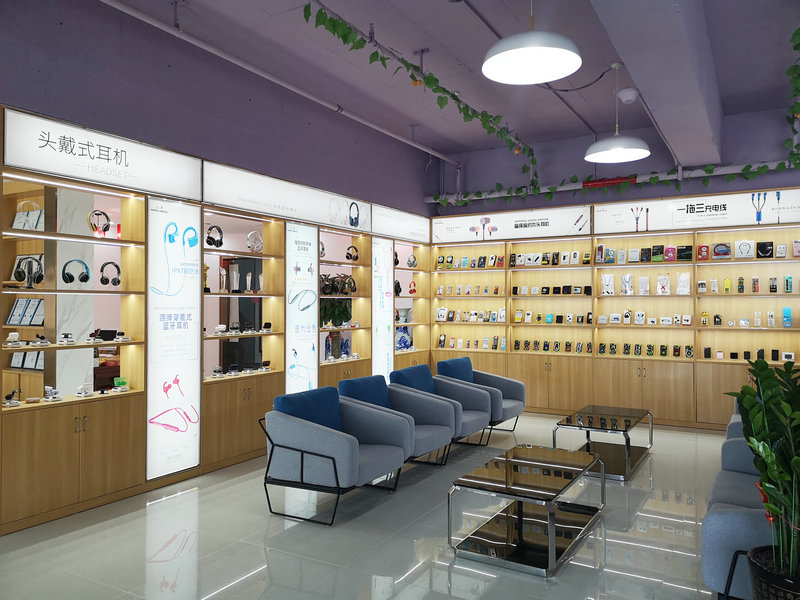 The company has a building area of more than 3000 aquare meters and more than 100 employees.It has four production workshop:injection molding workshop,wire workshop,finished product assembly workshop,model development workshop,and 600000 headsets per month.And strictly implements the ISO9001 quality management standard,and advocates an enterprise quality culture with full quality control and full participation.
ANC Imported Audio Debugging Equipment (AP)..ANC Silent Room.Technical standard: GB/T6882-2016, background noise LPA≤20dB, sound absorption coefficient: 100Hz, 0.8;200 Hz, 0.85;300 Hz, 0.95;500 Hz, 0.99.Solder joint inspection.RF test/electroacoustic test.The acoustic testing system for finished headphones detects acoustic quality problems caused by tube control process, such as earphone frequency response curve, abnormal sound, THD, ENC MIC frequency response, etc., to ensure the consistency of acoustic indicators such as distortion and sensitivity.When the product has completed a series of production process and testing, finally the packaging department completed the packaging can be shipped.

Dongguan Xinliang Co., Ltd specialize in this earphone field for 10 years holds the value concept of "co-creation, win-win and sharing", and focuses on TWS Bluetooth headset with keen market sense and forward-looking vision.